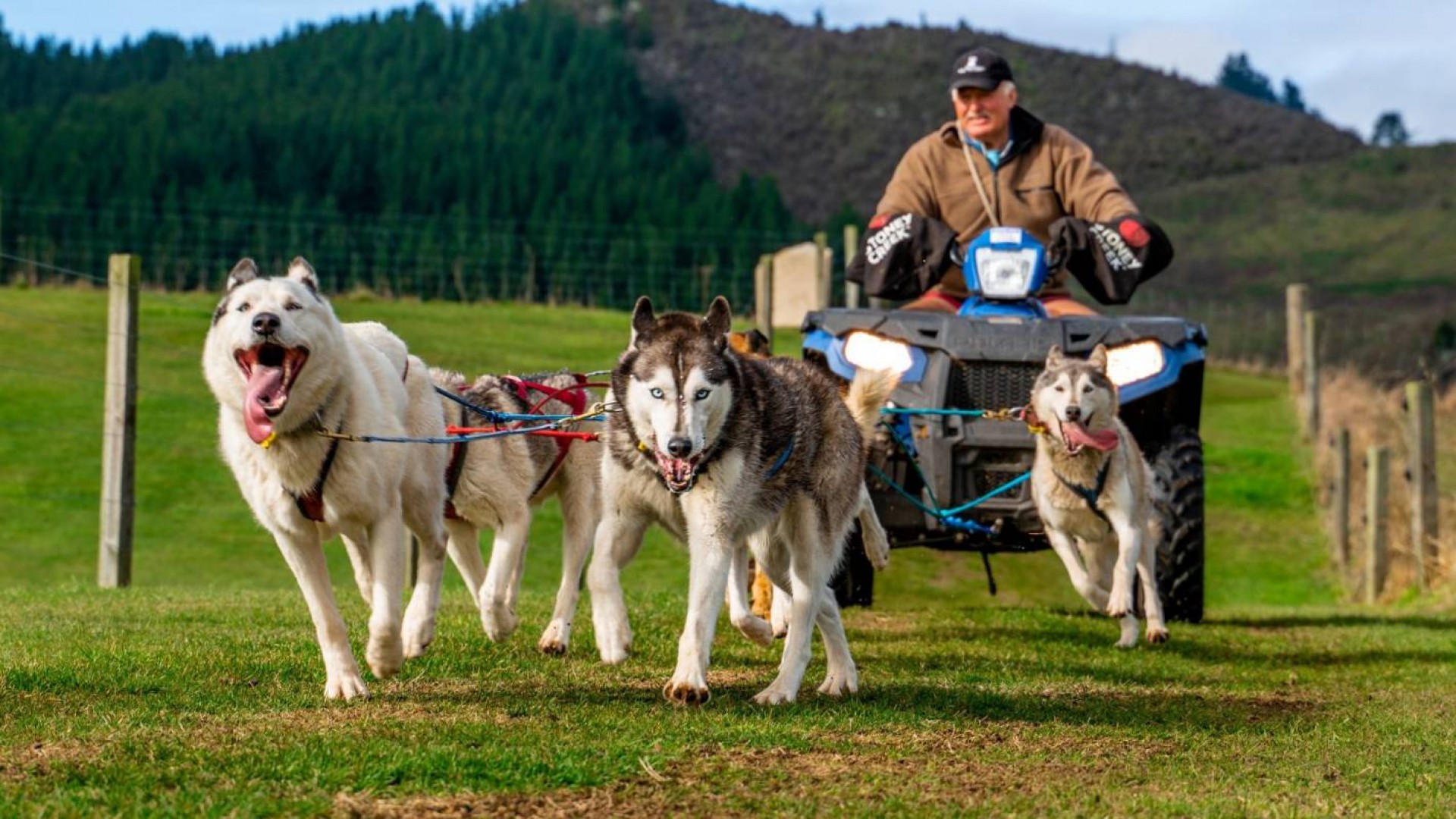 The Sled Dogs – From Siberia to Central Plateau 
Includes
Transport, Morning Tea, Lunch, Talk, Tour and Demonstration
Itinerary
Tuesday 12th October 2021 MT, L
Today we will zip down the line stopping along the way for morning tea at the beautiful Eastwood Cafe. We then continue to Lava Glass near Lake Taupo for a quick look at the gallery and lunch. We will arrive early afternoon at Steve and Taniya Coxhead's property owners of Timberline Kennels. This fun couple has been involved with sled dogs for 24 years and has the largest Siberian Husky Race Kennel in New Zealand. Their central plateau property has the ideal location for us to pursue our passion for running the dogs – with its cold winters and proximity to forest areas for training. We will hear about their vision in creating Timberline kennels as a 'hands-on' experience and insight into the Siberian Husky world and this purpose-bred sled dog. We will enjoy a live demonstration, Learn the history of the Siberian Husky, and get up close with these amazing dogs. Tidy casual wear today folks.
Make a booking:
No current bookings available
Location
Taupo
Regular Price
$271.00
VIP Club Member Price - Tauranga
$190.00 Save $81.00 by joining the VIP club today!
Mandatory booking fee
$190.00
Single supplement fee
$0.00
Next Tour Date
No bookings available
Popular Tours you may be interested in