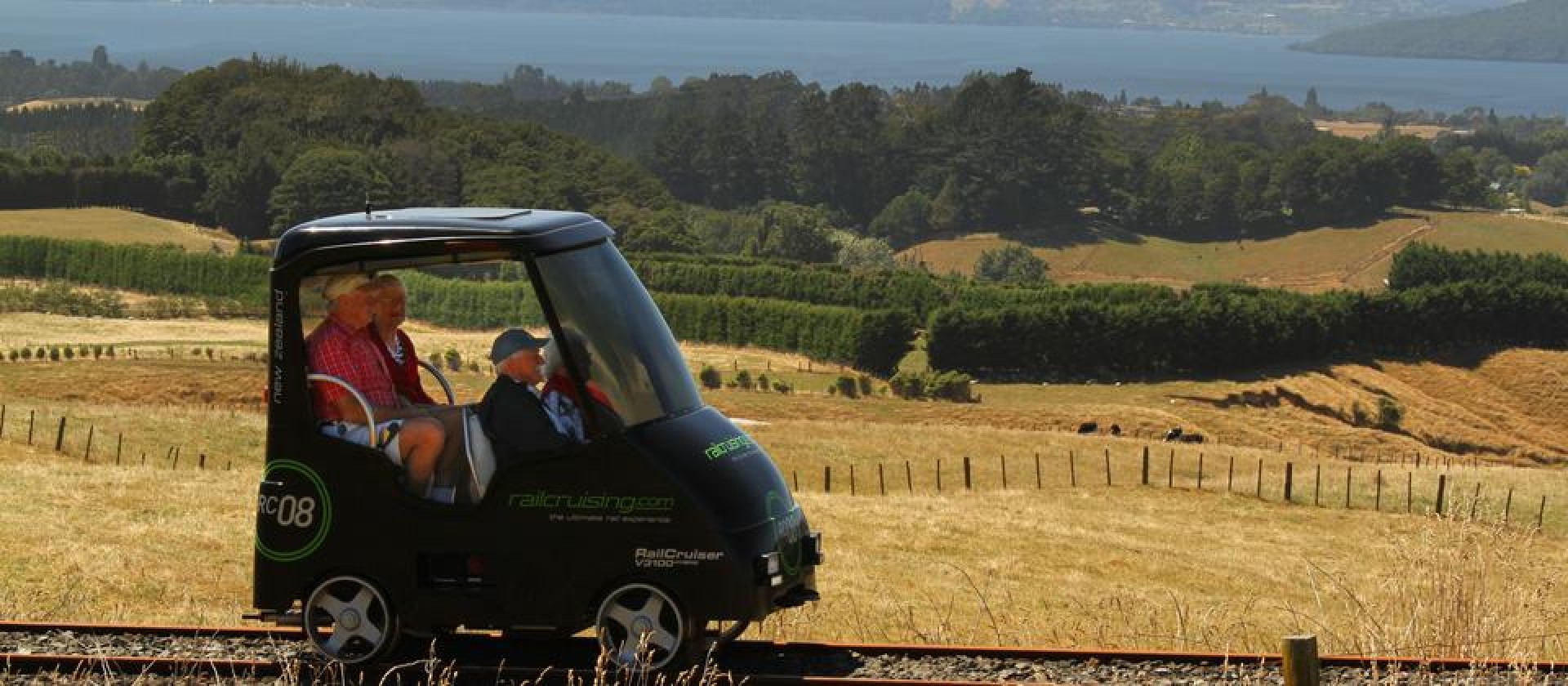 The Mamaku Rail Riders & Geothermal Walk through Hells Gate Reserve
Includes
Transport, Morning Tea, Lunch, Guided Tour 
Itinerary
MT, L 
You thought that taking a ride on our local railways were a thing of the past…think again.. Today we are in the Rotorua district, stopping en route to enjoy a lovely morning tea then eventually moving onto the burgeoning megacity Mamaku. Here we meet the people who have put new life into the rail lines running from Mamaku to Rotorua. We will mount our air conditioned, electric rail carts and set sail down the tracks for a 2 hour round trip rail excursion. I'm sure we would have worked up an appetite by then so we will stop at the ever popular and revamped 'Eat Street' for lunch then onto Hells Gate for a walk through the thermal park, known as the most active geothermal park in NZ.  
Make a booking:
No current bookings available
Location
Bay of Plenty
Regular Price
$321.00
VIP Club Member Price - Tauranga
$225.00 Save $96.00 by joining the VIP club today!
Mandatory booking fee
$0.00
Single supplement fee
$0.00
Next Tour Date
No bookings available
Popular Tours you may be interested in