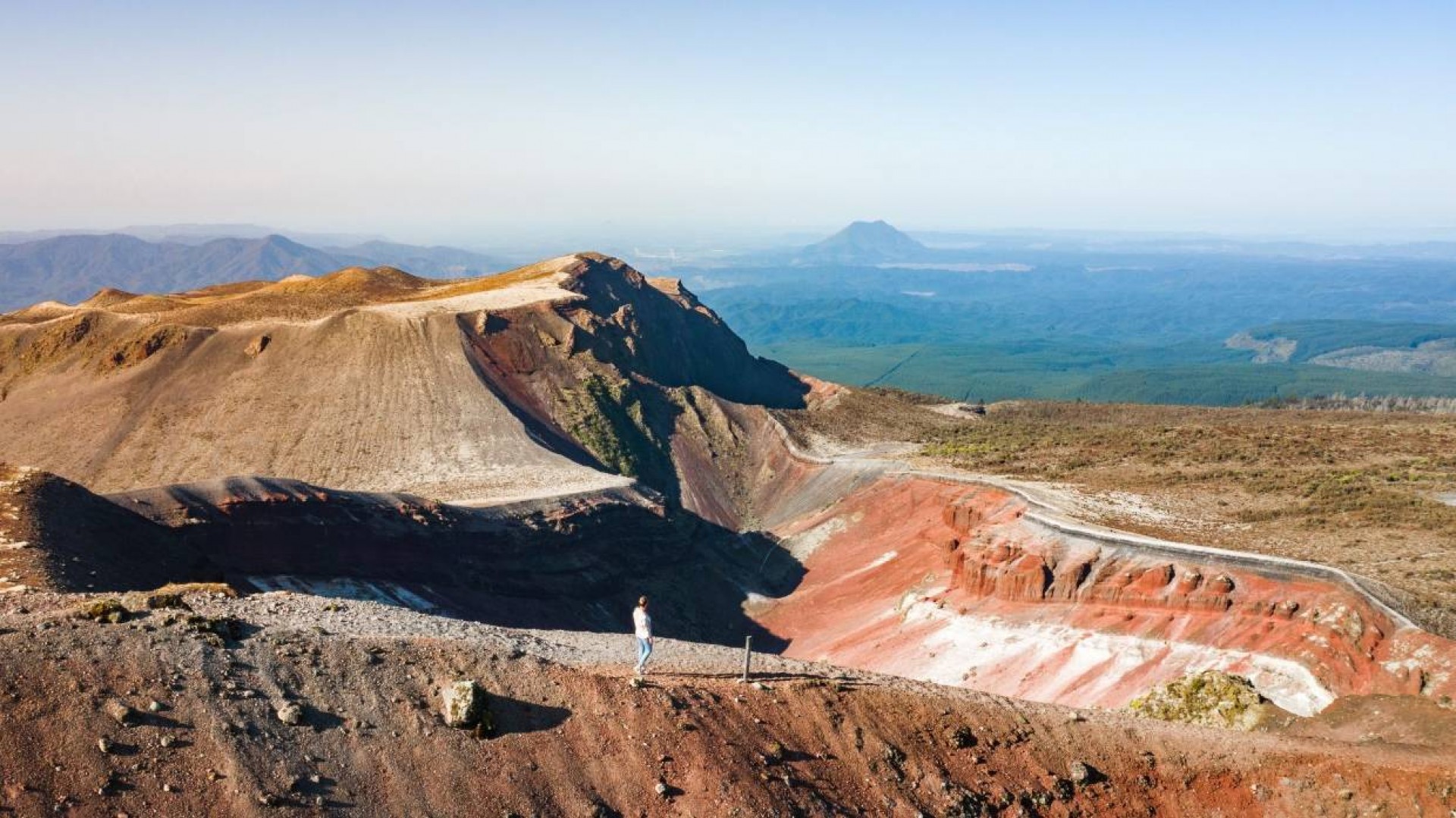 Mt Tarawera Day Tour
Includes
Door to Door Pick Ups, All Transport, Tour, Morning Tea, and Lunch 
Itinerary
Wedensday 13th March 2023 MT, L
Please note it is a bumpy ride to the top, not suitable for someone with back issues.
For a long time, this sentinel standing high above the Bay of Plenty has been closed for most. We are excited to bring you this limited opportunity to be driven and guided to the top of this majestic mountain. This fully guided experience encompasses the unique landscape and history of the area, with unmatched scenic vistas and 360 panoramic views. Departing Tauranga, we will be meeting our guide and boarding our vehicle to drive to the carpark summit up Mount Tarawera. The tour to the top of Mount Tarawera offers a fascinating journey through both time and nature. This iconic mountain in New Zealand's North Island is known for its volcanic history, with the most significant eruption in 1886 causing widespread devastation to the surrounding area. After our mountain adventure, it will be mid afternoon as we travel to our lunch venue for a bite to eat from a local cafe. Today, you will need a warm jacket, sunglasses, water bottle, sunhat, sunscreen, flat shoes (recommended), and a camera.
Location
Bay of Plenty
Duration
1 Days
Regular Price
$386.00
VIP Club Member Price - Tauranga
$270.00 Save $116.00 by joining the VIP club today!
Mandatory booking fee
$270.00
Single supplement fee
$0.00
Next Tour Date
Wed, 13th of Mar 2024
Popular Tours you may be interested in