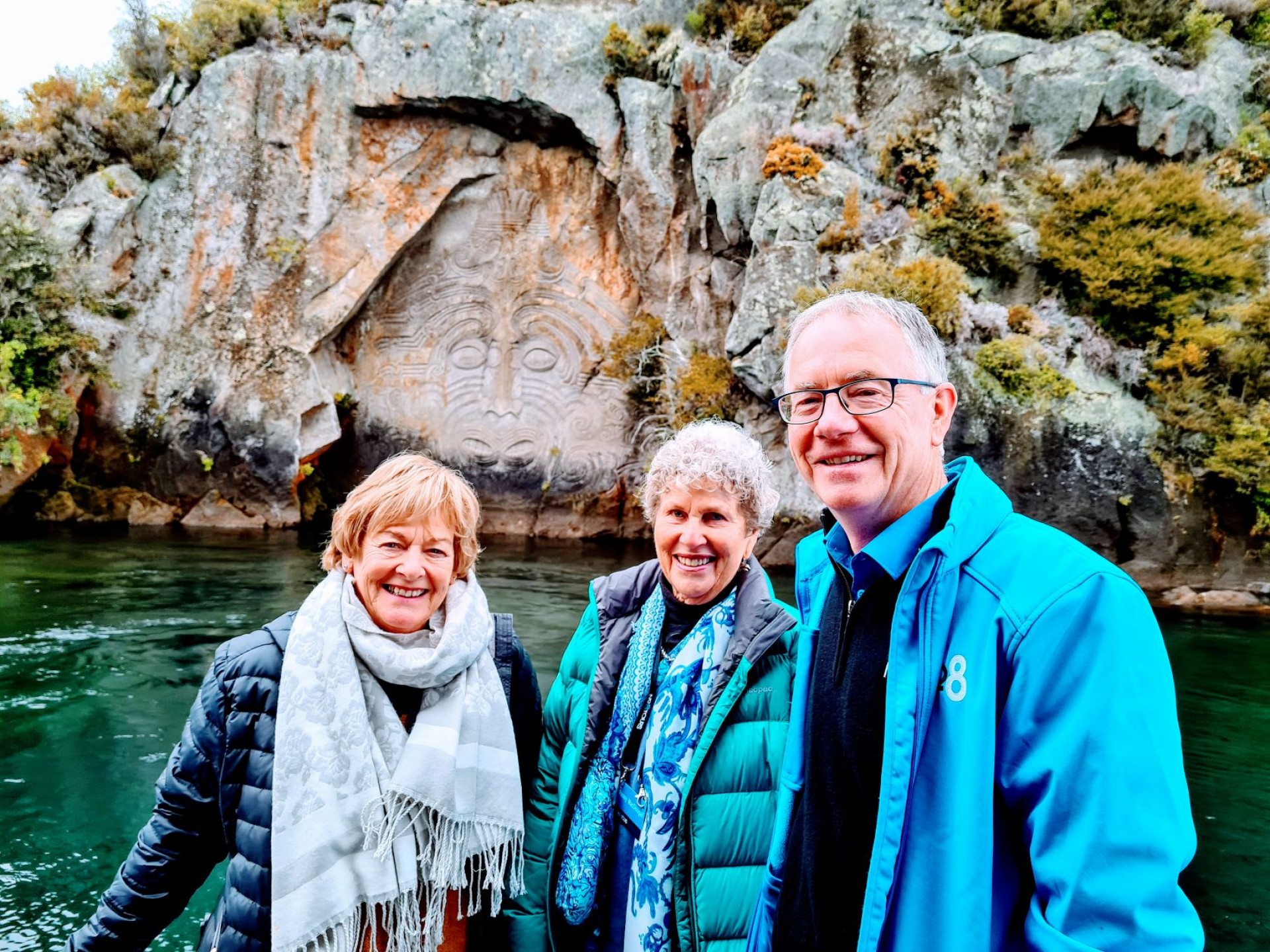 Lake Taupo Lunch Cruising
Includes
Door to Door Pick Ups, All Transport, Cruise, Entertainment, Morning Tea, and Lunch
Itinerary
Wednesday 22nd February 2023 MT, L
Join us for a day out on our largest lake for an experience that is a top tourist attraction, well stop for a quick cuppa before our next destination. Then on to Taupo for a Jolly good time, cruising Lake Taupo in comfort and style as we venture out to the famous Mine Bay Māori rock carvings, which have recently undergone some restoration work by the original artist of the carving, Matahi Brightwell, in February 2019. Brightwell led a small team to clean and re-sculpt the smaller carvings surrounding the giant carving of Ngātoroirangi to return them to their original state. Spectacular views will flow on our day of nautical fun, sizzling BBQ and lunching while we cruise on one of New Zealand's maritime treasures!
Location
Taupo
Regular Price
$357.00
VIP Club Member Price - Tauranga
$250.00 Save $107.00 by joining the VIP club today!
Mandatory booking fee
$250.00
Single supplement fee
$0.00
Next Tour Date
No bookings available
Popular Tours you may be interested in