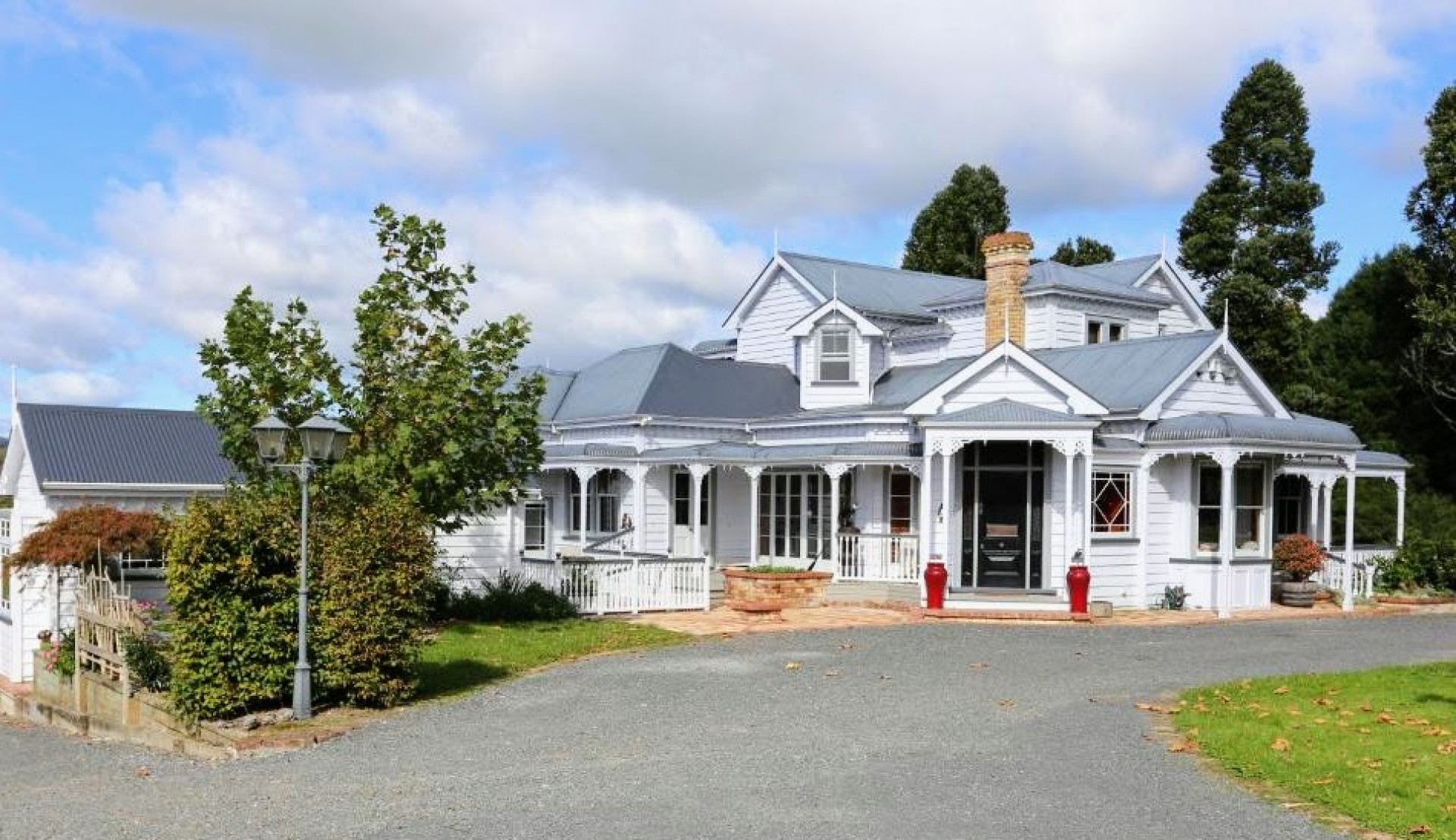 Delightful Historic Villas, Tastes & Gardens
Includes
Door to Door Pick Up, All Transport, Entertainment, Morning Tea and Lunch. 
Itinerary
Wednesday 30th November 2022 MT, L
Today's tour takes us over the hill to the quiet, historic village of Walton, Cambridge where we will stop for morning tea and take in the beauty of this historic homestead and garden. Built in 1904, Villa Walton was known for its beautiful cottage gardens and specimen trees. You will see hundred-year-old kauri, copper beech and totara on our garden tour and enjoy the colourful blooms of the season. We will then continue our way to another great spot, Maungakawa Garden & Villa. Set in the Waikato countryside, this villa offers three acres of native bush, wetland, a pond, established kauri trees and 19th century oaks. We will enjoy a delicious catered lunch in the historic character-filled villa, boasting elegance and contemporary service. Then in it is on to our destination, Chiddingfold Gardens. Chiddingfold is an easy walking garden with large native trees, roses, and an extensive selection of camellias. As you stroll through you will be delighted by the historic plantings dating from 1873, the pond and damp area plantings, not to mention the views of the lovely Waikato countryside.
Location
Waikato
Regular Price
$307.00
VIP Club Member Price - Tauranga
$215.00 Save $92.00 by joining the VIP club today!
Mandatory booking fee
$215.00
Single supplement fee
$0.00
Next Tour Date
No bookings available
Popular Tours you may be interested in