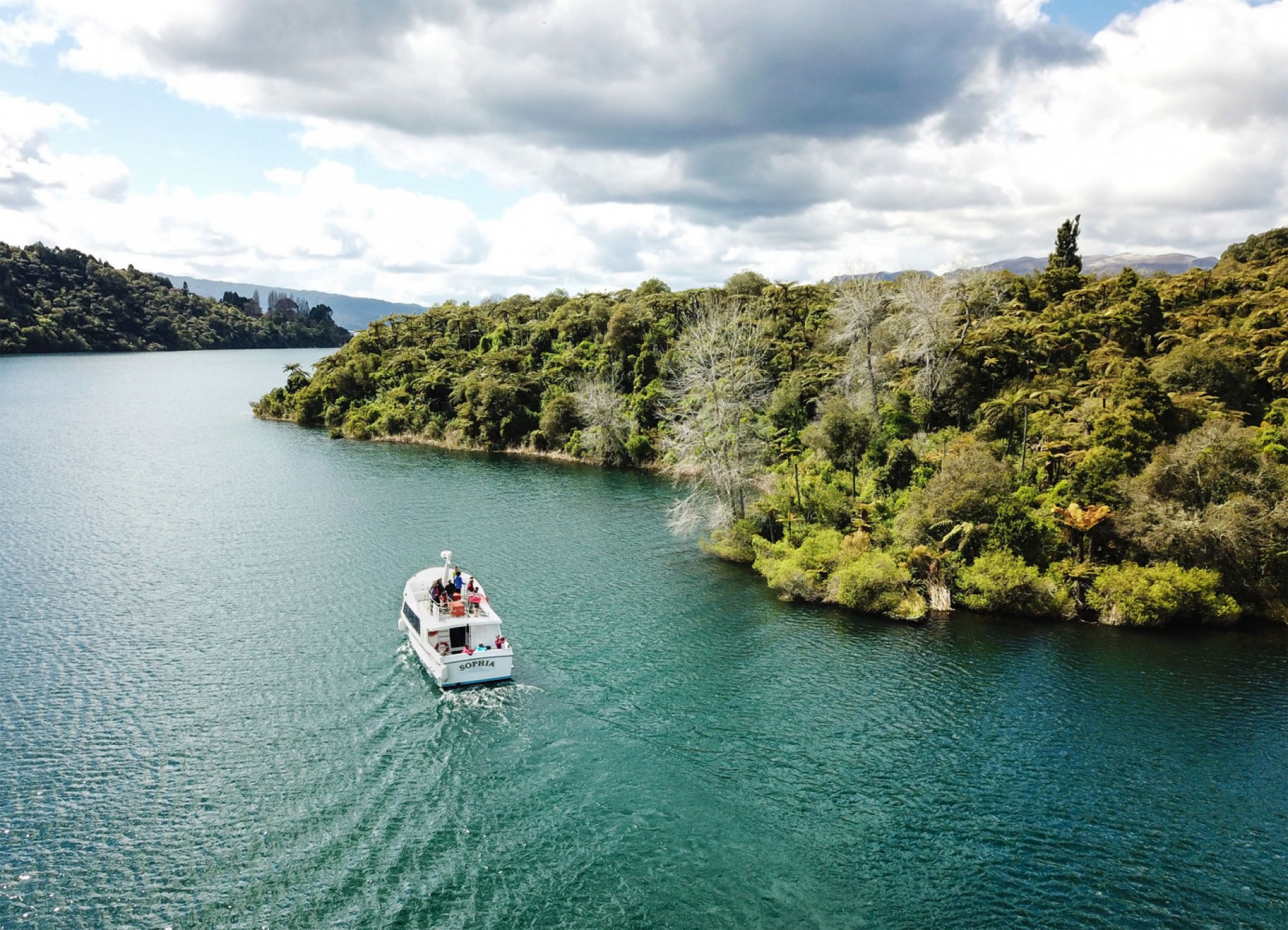 Lake Tarawera Cruise and Lunch
Includes
Transport, Cruise, Talk, Tour, Morning Tea, Lunch
Itinerary
Tuesday, 19th January   MT,  L
Experience beautiful Lake Tarawera on Sophia, our 12m lake cruise boat.  A 2hr cruise on Lake Tarawera not only gives you access to one of the most beautiful lakes in New Zealand but introduces you to the amazing Maori cultural and geothermal history of this area. Cruise the lake and dip your feet at Hot Water Beach, a stopover along the way for a thermal soak and lunch. You can choose, sun and fresh air on the top deck, or relax on the sheltered lower deck. Your skipper and friendly hosts will introduce you to the natural highlights and fascinating history of the area. For your convenience there is a toilet on board. We will be stopping for morning tea along the way. Be sure to bring a jacket, hat, sunglasses, slip on shoes, togs and a towel if you would like to have either a swim in the lake or warm your feet at hot water beach. 
Make a booking enquiry:
Location
Bay of Plenty
Duration
1 Days
Regular Price
$292.00
VIP Club Member Price - Tauranga
$205.00 Save $87.00 by joining the VIP club today!
Mandatory booking fee
$0.00
Single supplement fee
$0.00
Next Tour Date
Tue, 19th of Jan 2021
Popular Tours you may be interested in