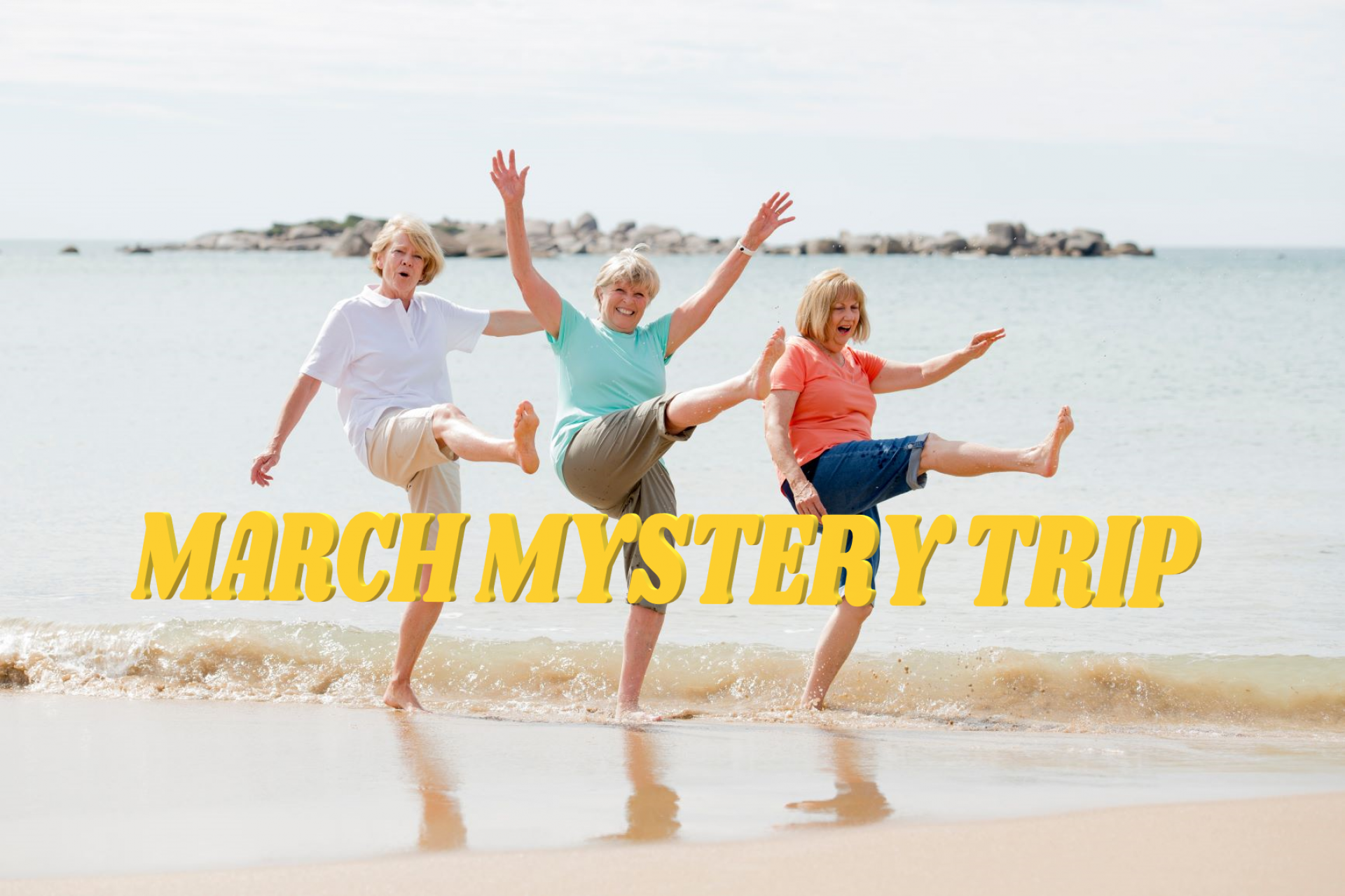 March Mystery Trip
Includes
Door to Door Pick Ups, All Transport, Tour, Morning Tea, and Lunch.
Itinerary
Monday 8th March 2024 MT, L
As we set forth on our journey, we leave behind the familiar roads and head towards the less-travelled back roads. Our route takes us through the verdant countryside, where the rolling hills and the vast expanse of fields stretch out as far as the eye can see.Our first stop takes us to a quaint little cafe, tucked away in a glade of greenery. Here, we indulge in a delightful morning tea, surrounded by the beauty of the area. As we continue on our journey, we move in sync with the river, where the meandering water and the lush greenery of the banks create a picturesque setting. We make our way towards a wedding venue of rustic charm and grace, where we can indulge in a country-style lunch, complete with a demonstration. Once our appetites are satisfied, we are free to roam the venue and take in the beauty of the area at our leisure.Finally, we make our way to a lakeside retreat where we can learn about the art of relaxation and indulge in the serene surroundings that define the area before making our way home after a most interesting day out.
Location
Mystery Location
Duration
1 Days
Regular Price
$371.00
VIP Club Member Price - Tauranga
$260.00 Save $111.00 by joining the VIP club today!
Mandatory booking fee
$295.00
Single supplement fee
$0.00
Next Tour Date
Fri, 08th of Mar 2024
Popular Tours you may be interested in